Bullet_point:
1.Bitte wählen Sie genau nach unserer Größentabelle aus. Unsere Größentabelle ist unterschiedlich mit der in England(oder in Spanien , Deutschland , Frankreich, Italy).
2. Elastische, schnell trockenende und saugfähige sowie förderliche für Schweiß Stoffe.
3. Klassisches modernes Design, einer modernen Tendenz folgend.
4. Passen Sie Ihr eigenes Design! Es lässt sich ermöglichen, Ihre Idee geht in Erfüllung nach Ihrem Entwurf.
Product_description:
1.Saugfähige und förderliche für Schweiß Stoffe, sorgfältig gewählt aus 100% Polyester, bequem und anständig, jedes Detail vertritt die Qualität.
2.Rutschfestes Silikon, das Design von rutschfestem Silikon, lässt sich vermeiden, dass die Kleidung sich beim Sport nach oben verschiebt, damit wird Radfahren viel einfacher und Bewegung frei.
3. Verdeckter Reißverschluss, klassischer verdeckter Reißverschluss macht die Arbeit viel attraktiver.
4. Das Design von 3 Beutel auf Kreuz erleichtert, Ihre persönlichen Sachen zu tragen.
This product was added to our catalog on Wednesday 23 October, 2019.
Customers who bought this product also purchased...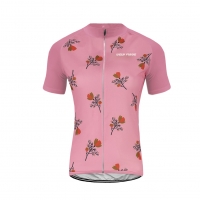 Bullet_point: 1. Please choose size strictly according to our size specification. Our size...